【Perfect Kit for Kids】Unlike the plastic doctor toys, wooden medical doctor's equipment was made up of 100% natural, sustainable solid wood and comply with toy safety standards. Made from renewable resources with non-toxic paints for safe play. Best unisex toys for anyone who has kiddos that want to be doctors, nurses.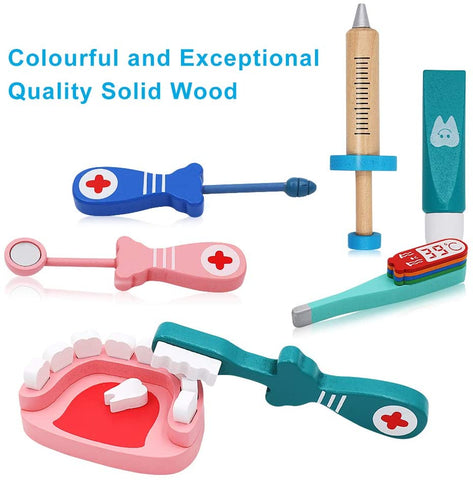 【Great Little Doctor Set】Our kids doctor kit contains everything a child would love playing with a working stethoscope, a denture with removable teeth, movable syringe, thermometer, toothpaste, dental tooth extracting forceps, scissors, pencil, ointment, oral mirror, teeth grinding tool, tablets, capsules, troches, prescription, ID Card and a portable doctor toy bag which can carry easily.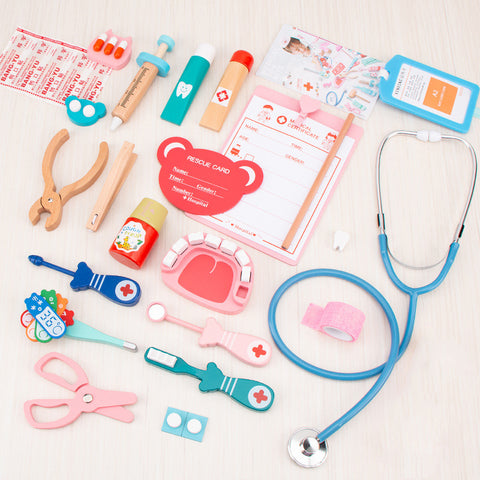 【Fun Realistic Doctor Kit】The stethoscope is so real that you can actually hear heat beat. Magnetic connects different parts which made it easy to play. It has removable teeth, the ID Card and prescription have a place for a child to fill out corresponding information, so your children can role play like a real dentist.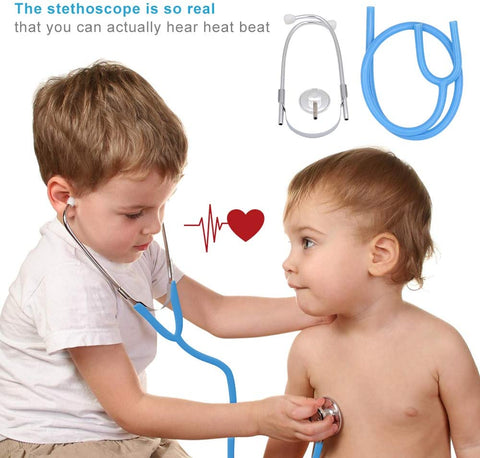 【Interactive Playset】Provide your child with educational learning from a young age, promotes imagination & thinking skills. He can play with it on his sister, friends and stuffed animals!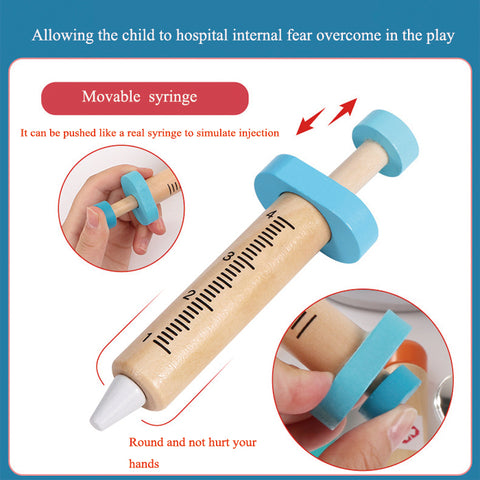 【Product Information】
Package Size: 

14*14.5*22cm

Suitable Age: 3+
Weight: 700g