【Product Description】 This Beautiful jigsaw puzzle includes poster-sized 108 pieces inside a canned design for easy storage. You can explore different continents or get a world map with animals. Kids will love the design and color used in this puzzle set. This puzzle set comes with an easy-to-carry case so you can take it with you on road trips, vacations or anywhere your kids need to entertain.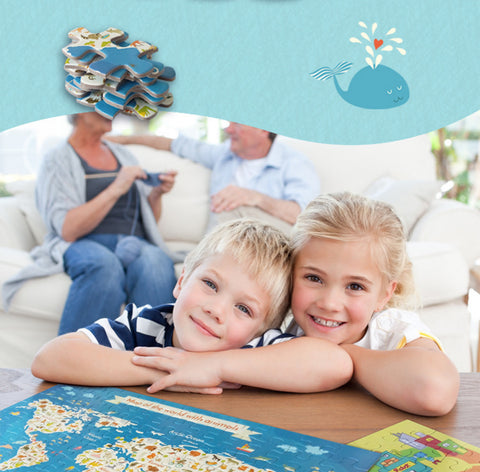 【Unique Design】These beautifully illustrated jars hold colorful puzzle pieces inside. Coordinating designs on the jar and puzzle make it easy for kids to put up their puzzles when they're finished. A slotted lid allows the jar container to be used as a bank, too! The child can store a lot of coins from the slotted lid.
 There are 3 themes inside this game:
Map of the World with Animals
Map of North America
Map of Eurasia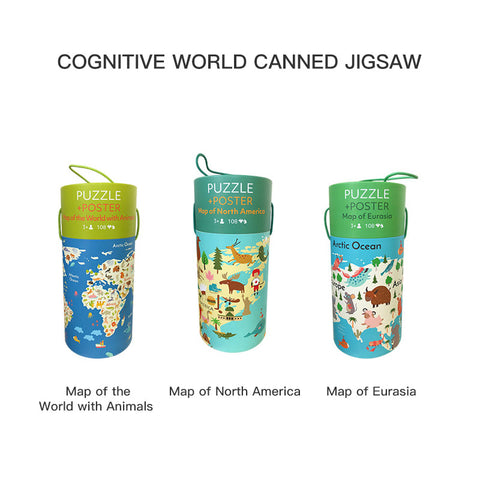 【Benefits】
 Jigsaw puzzles boost observation, improve concentration
 Building children's cognitive skills on colors and shapes in the game
 Hand-eye coordination
  Fine motor skills
  Tactile learning
  Parents-child bonding
【Safe Material】The material is mainly recycled paper, which is safer to touch children's skin. Puzzles have thickness and texture, are durable, and not easy to tear.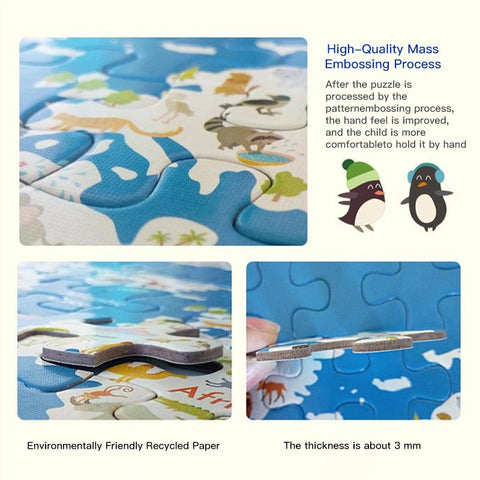 【What is included】108 piece puzzle、poster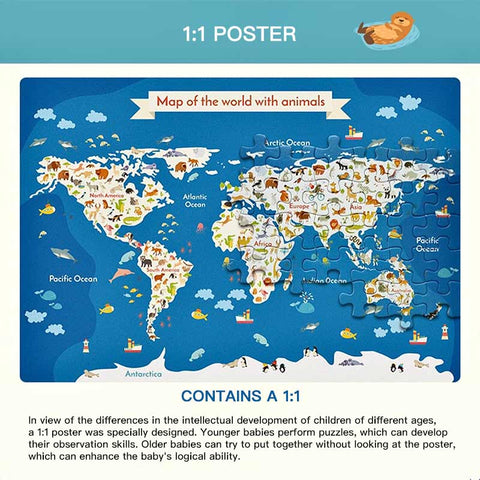 【Product Information】
Package Size:24cm×11cm
Puzzle size:48cm×33cm
Suitable age: 3+
Weight:500g