【Product Description】180 pieces World Travel Puzzle has each continent's famous landmarks, cultures, and traditions that you can teach your kids. These puzzles are illustrated by famous french illustrator Maud Lienard, her work is famous for the use of vibrant colors and cute animals. Your child is going to love the illustrations on the puzzles. The puzzle also comes with a complimentary postcard that your child can use as a reference to the puzzle or mail out to anyone in the world.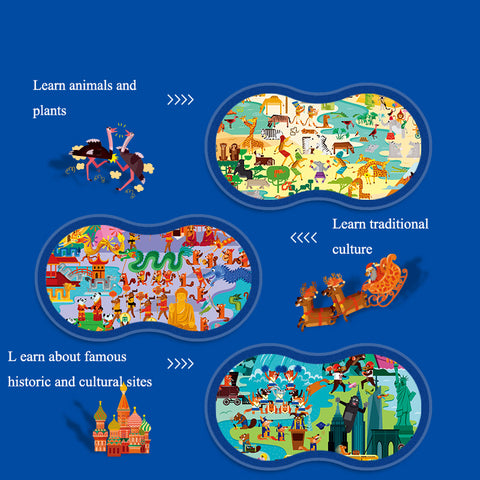 【2 Continents Puzzle】The Travel Around the World Puzzle Series provides insight into all your favorite places! The series includes 2 different themes, including landmarks, cultural customs and holiday traditions. Each puzzle comes with a postcard with a reference picture and the packaging is in the shape of a suitcase, adding to your travel experience!

Europe Travel Puzzle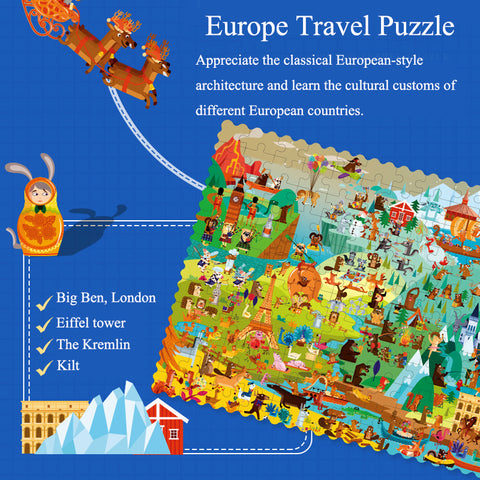 North America Travel Puzzle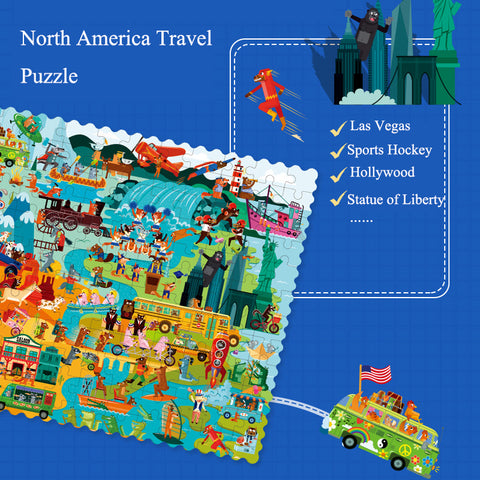 【STEM Learning Toy】180 Pieces jigsaw puzzle for the development of concentration, cognition, observation, and logical thinking.Use puzzles to let children understand the geography, history and culture of different parts of the world.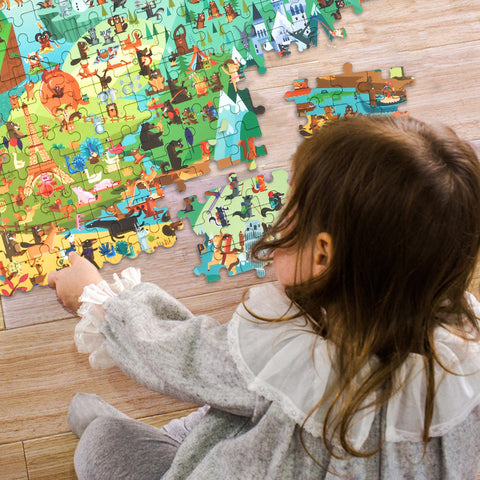 【Unique Design】The outer packaging is a briefcase design, which has a large capacity to store puzzles and usually uses this briefcase to hold other toys. With famous landmarks and cultural illustrations.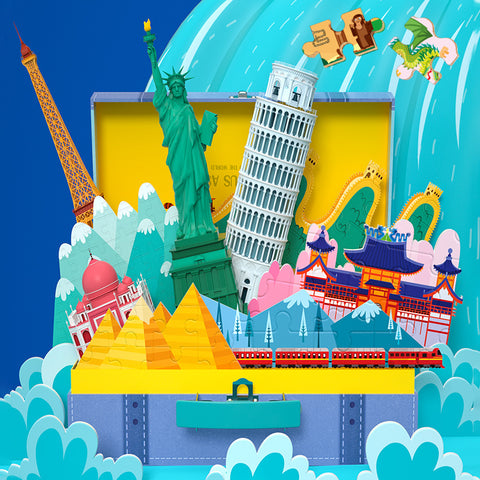 【High Quality】Non-toxic, extra-thick (2.5mm), environmental-friendly material,
Jigsaw is not easy to warp.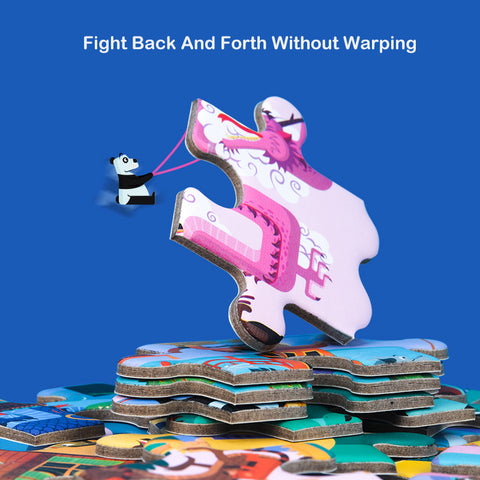 【Product Information】
Product Size: 25*18*7cm
Weight: 790g
Suitable Age: 5+
What's included:180 piece puzzle, 1 postcard, 1 storage briefcase